Queensland Wind and Brass is busy preparing for their final concert in 2018 second season,"Fright Night 3". Ten years after you were last frightened, Queensland Wind and Brass return to complete the Fright Night trilogy! Join conductor Alisa Jones as she leads the band through some terrifying repertoire that is guaranteed to delight and fright you!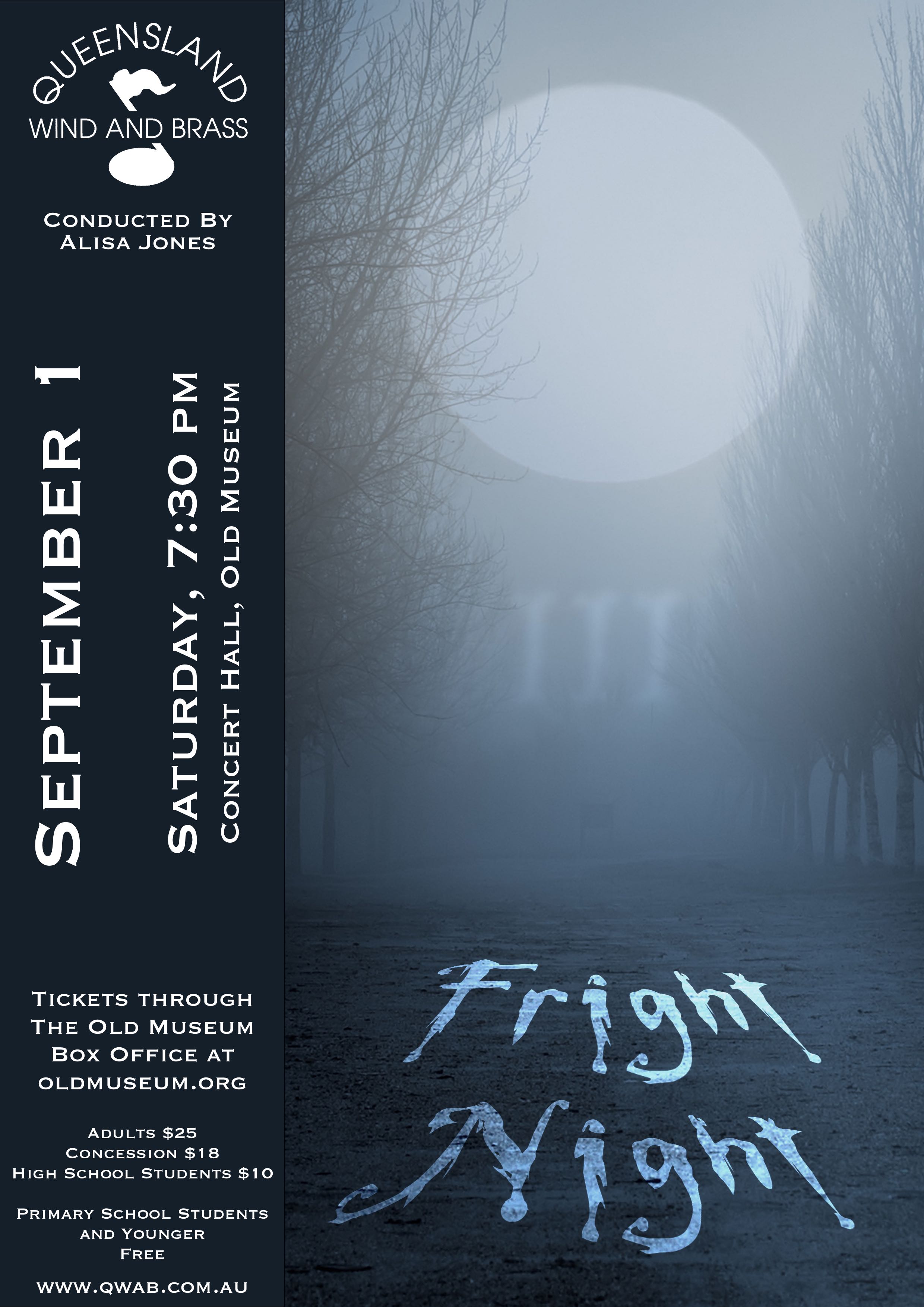 Further information is on our concerts page.
If you're interested in joining QWAB in 2018, please see our membership information. There is a very limited number of places available; in particular within the percussion section.
Why not like us on Facebook, or drop by our concert recordings.