Queensland Wind and Brass is preparing for their final concert of 2018 Season1: "Celebration and Dance". Bring your dancing shoes and get ready to celebrate as conductor Alisa Jones leads the band through a wide variety of repertoire including:

BERNSTEIN | Three Dance Episodes from On The Town
WILLIAMS | Olympic Fanfare and Theme
REED | Armenian Dances (Part II)
SHOSTAKOVICH | Folk Dances
TICHELI | Amazing Grace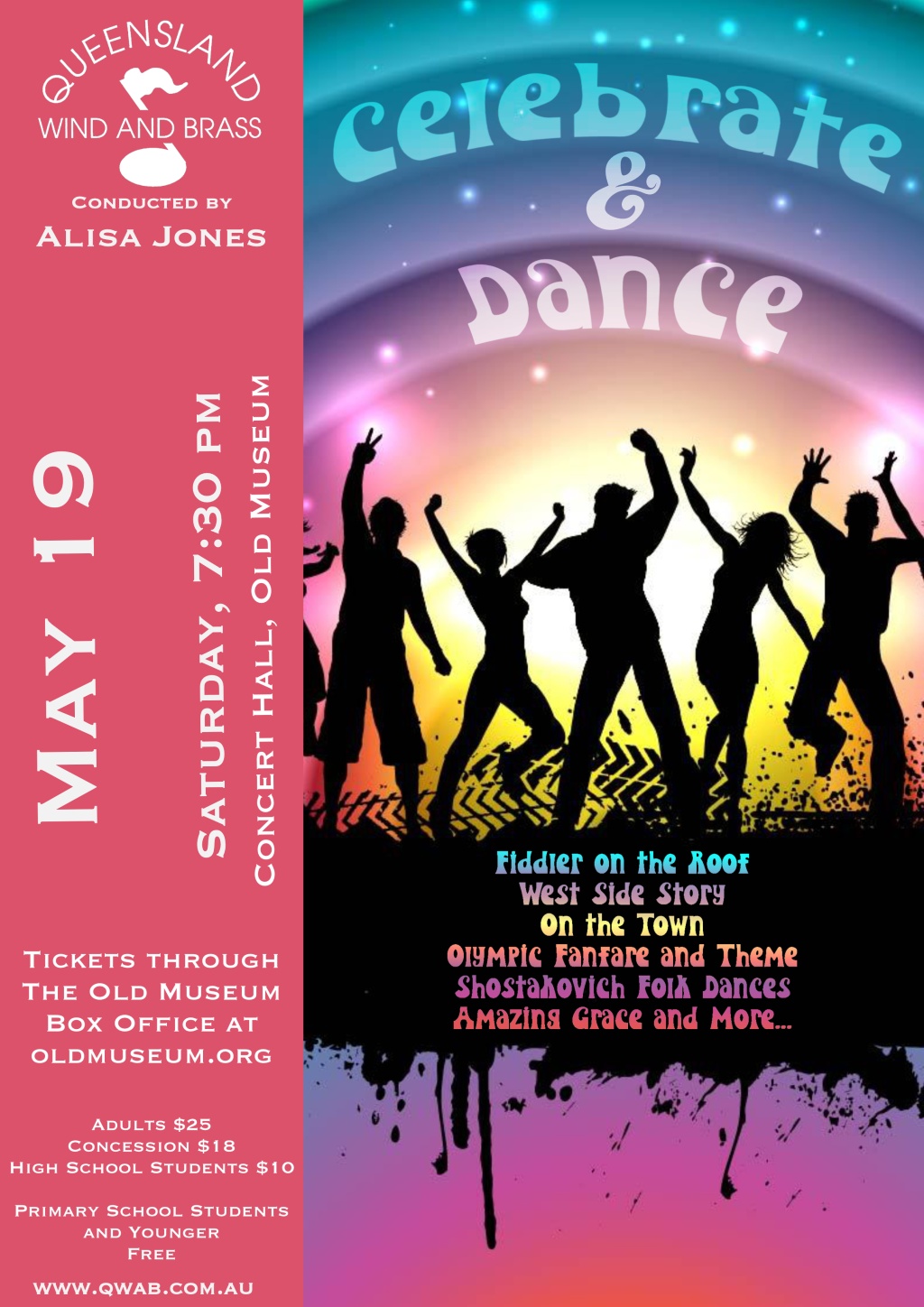 Further information is on our concerts page.
If you're interested in joining QWAB in 2018, please see our membership information. There is a very limited number of places available; in particular within the percussion section.
Why not like us on Facebook, or drop by our concert recordings.